Enjoy!!!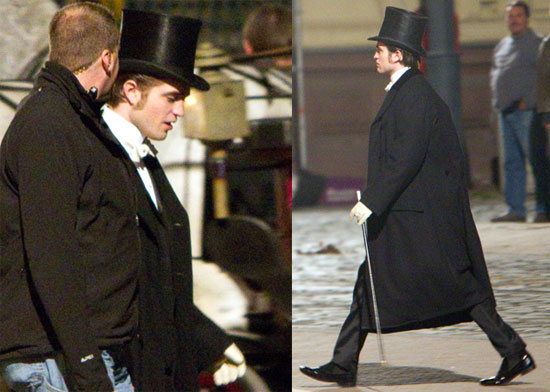 Robert Pattinson was cloaked in black and his now-familiar top hat on the set of Bel Ami in Budapest, Hungary, today. It's April 1, which means that there's an awful lot of Robert and Twilight-related trickery on the internet, though most of you say you haven't had any foolish moments.
I really love him!! He's so cute!!!
See the other pics in read more!!!
See the other pics here!